Services
There are multiple services offered by Hairforce, all with a common denominator, high professionality and use of the most exclusive brands of hair & beauty sector
Among the most important, include:

Occasions and important events
Hairforce may offer you a total look with care of the hands and face, make-up and hairstyle suitable for any event, with the possibility of serving you even at home
Bleaching and light effects
Constantly updated thanks to various training in the best academies, we propose you ground effects, flamingo, miami, lollipop, shatush, bronde, sweeping and all the classic services such as streaks and sunstrokes…
Facial treatment
Through the use of the best products in the skincare world, we offer facial cleansing, a thirty-minute ritual, also indicated to optimize the timing of the color laying, through the scrub, the moisturizing mask and the massage with various serums gives a well detersoe face bright while minimizing the pores. Anti-aging patch is available in versions of face or around the eyes, thanks to the action of hyaluronic acid gives a relaxed and moisturized facial expression

Restorations
Depending on the type of hair, we propose different types of restorations in order to make shiny and well rehydrated hairs, counteracting the aging which is responsible for the ends thinning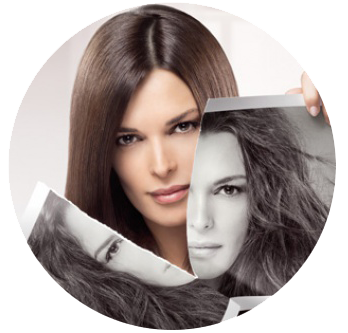 Keratine
We use multi-tested and Italian companies, completely free of formaldehyde in order to guarantee body and strength to damaged hair, giving long-term smooth and soft respecting the highest safety standards.
Silky and manageable hair up to 4 months
Manicure
We perform the service by also using new generation enamels, which, thanks to innovative resins provide a lifetime of over 10 days without the use of the cutter and of removable grapes lamps as a classic enamel.
We also use the shellac cnd line, leader in semi-permanent enamel to provide duration up to 20 days.
We also propose a high-hydrating scrub hands service.