CENTRO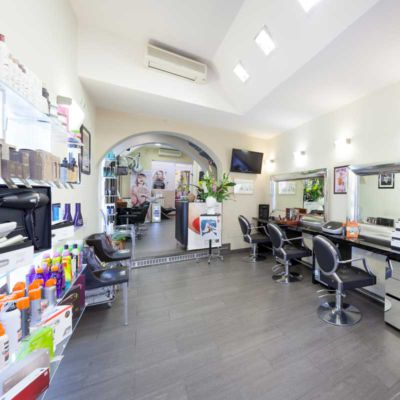 The hairdresser Hairforce was born in Florence in the "historical" premises of Via Ghibellina, that is the historic center of Florence, close to Piazza Santa Croce.
V.Ghibellina 74/R, 50122 Firenze
Tel: 055 241736 | Mobile: 3917268398
Email: [email protected]
COVERCIANO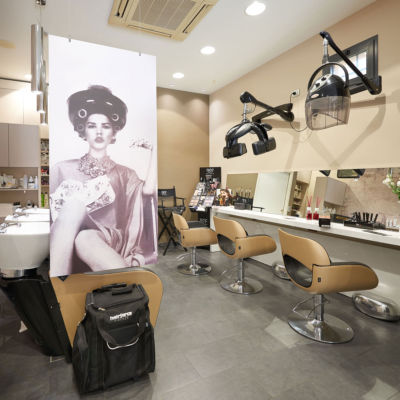 Hairforce in via Tozzi at Coverciano ensures the customer more and more care in a minimalist, tidy environment which is doted with possibility of parking.
V. Tozzi 28 (Coverciano), 50135 Firenze
Tel. 055 608119 | Email: [email protected]
IMMAGINATION
In Hairforce, our care and attention are all to bring out your beauty. All the new skin care services with top in the market will make your skin glow, and you will have a rested and fresh look up to 12 hours, with the patch smoothing bioesthetique, to be beautiful and shining in an important occasion.
---
Our make up artist will be there for you to study the best way to enhance your face on a special day, whether at home or in the shop. You can choose a trick that enhances most of your shapes and your colors, or you can decide to surprise everyone with daring for something in particular. Our make-up artist will listen to you and understand with you the best solution for your event.
ABOUT US
HairForce proposes a new concept of hair-styling, a time to devote to yourself, for relaxation and for curiosity. Much more than a hairdresser, it is a place where you can be relaxed gently cuddled by a massage chair, to always be connected with the socials thanks to the iPad in the store, to know the new trends in fashion and beauty, to meet the sector professionals available for personalized valuable tips on make up and skin care.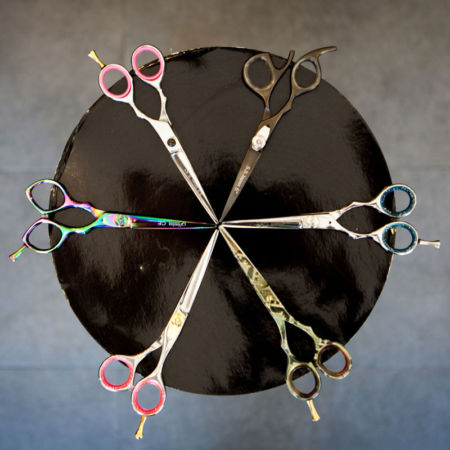 Hairforce is a 360 degrees beauty concept store for men and women, thanks to the constant updating of hair trends, beauty and make-up
facial skin care line (gommage, scrubs, exfoliants, serums, masks …)
Studio ad hoc cuts on the facial shapes of the person
Restorative treatments for keratin hair, smooth and silky hair up to 4 weeks
Personalized make-up trick for events and ceremonies
Semi-permanent manicure with Shellac
DO YOU WANT TO LEARN HOW TO MAKEUP BY YOURSELF?
We wait for you in our open days of self make up, with a professional makeup artist who will teach you to use a few strategic products in an easy, fast and above all fun way!
And to give yourself an extra cuddle, why do not also try our semi permanent manicure? The manicure we suggest is absolutely delicate because it does not provide the nail filings, lasts up to 3 weeks with a mirror effect, and you could remove it in 5 minutes.
OUR TEAM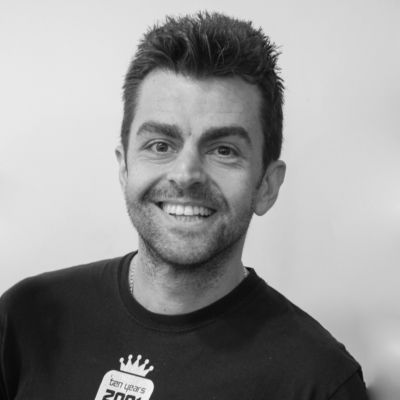 ANDREA GINANNESCHI
Andrea also attended Florence's Armonia Hair Academy.  With such obvious passion, he eventually joined the teachers at the same Academy and later joined Francesco and Joe to form the first HairForce salon in 2001.  Today, in addition to his work in the salon, he also acts as Technical Consultant for one of Italy's most important cosmetic companies.
FRANCESCO NANNI
A dedicated student of the Armonia Hair Academy in Florence, where he specialized in and perfected hairstyle technique and creativity, before becoming one of the founding members of the current HairForce.
His enthusiasm and positivity together with his skills make him a key, dynamic member of the team.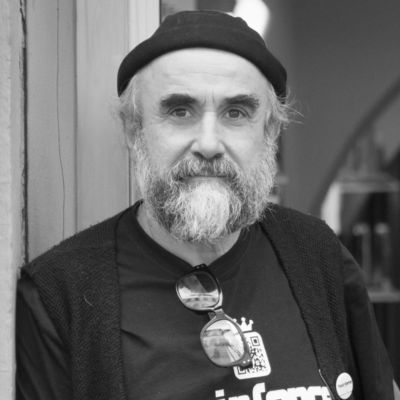 JOE SCOLLO
He studied hairstyle echnique at "VIDAL SASSOON ACADEMY" in London.
He worked for six years as a stylist in several of the most well-known salons in the British capital, developing the "Brit" taste in style.
In 1988 he became the training manager for the Armonia Hair Academy of Florence until, in 2001, laying down the foundations forthe first HairForce salon of via Ghibellina.a.